ROBOT ORCA 300
sharp Cleaning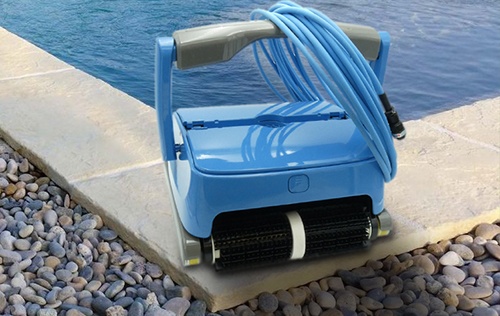 The ORCA 300 offers quality cleaning for the bottom, wall and waterline of your pool up to 130 m². It offers three cycles of 1h, 2h and 3h
Its advantages :
Filter baskets accessible from the top
3 cycles to choose from
Cleaning of bottom, sides and water line
Ponds up to 130m².
Filtration rate 15m3/h
Filtration down to 5 microns per filter basket
Combination brushes adaptable to any liner
We think and design our electric robots to be easy to use.
Orca 300 is a robot that is easy to use on a daily basis, thanks to its filter baskets that can be accessed from above: no need to turn the robot over!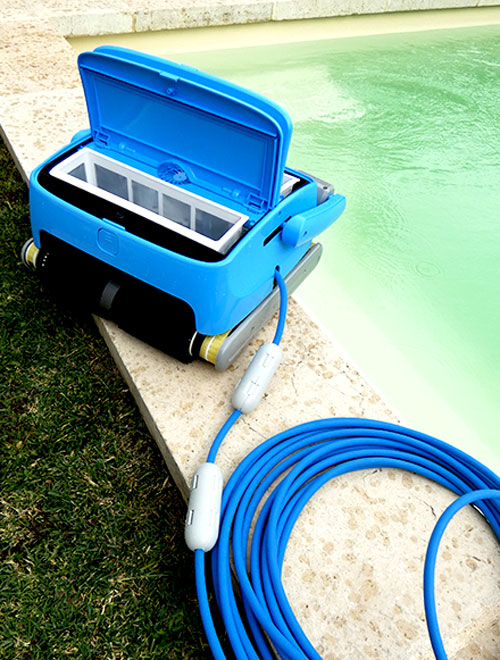 The Orca 300 cleans the bottom, the walls and the water line of your pool perfectly thanks to its 15m3/h filtration rate.
The high quality PVC/PVA combination brush allows the Orca 300 to adapt to any type of coating and leave nothing behind!
Would you like more information about the ORCA range of products?
Our team will be happy to answer your questions!