ROBOT ORCA 350
professional cleaning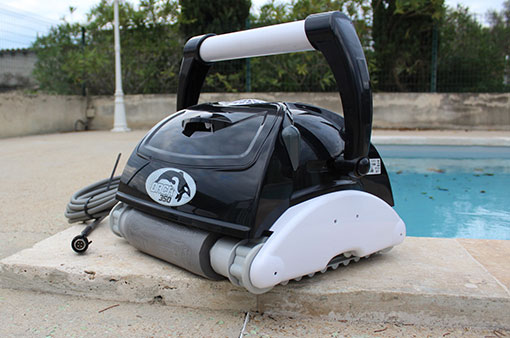 Thanks to its travel optimization algorithm, the Orca 350 pool cleaner will evolve in your pool in an intelligent and autonomous way. It will maximize its movements and rotations to ensure a more complete cleaning for your pool.
The bottom, walls and water line ORCA 350 will take care of everything!
With its 18-metre cable it will easily clean ponds of up to 80 m².
The duration of its cleaning cycle is 90 minutes.
Cleaning the robot is quick thanks to the access to its filter cartridges from above the robot.
Orca 350 offers professional cleaning: it adapts to each pool's needs thanks to a choice of 2 cleaning cycles of 90 or 120 minutes. Versatile, it works perfectly on all types of bottoms and surfaces: liner, polyester shell, concrete, ceramic, tiles, paint…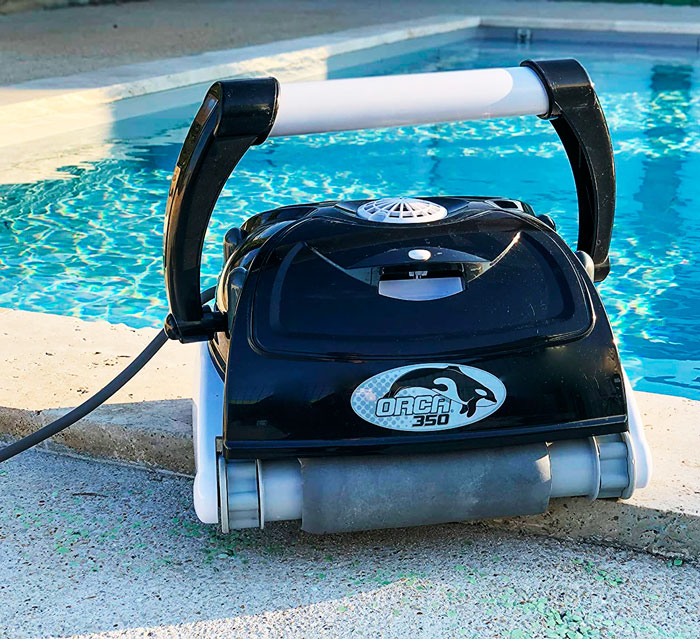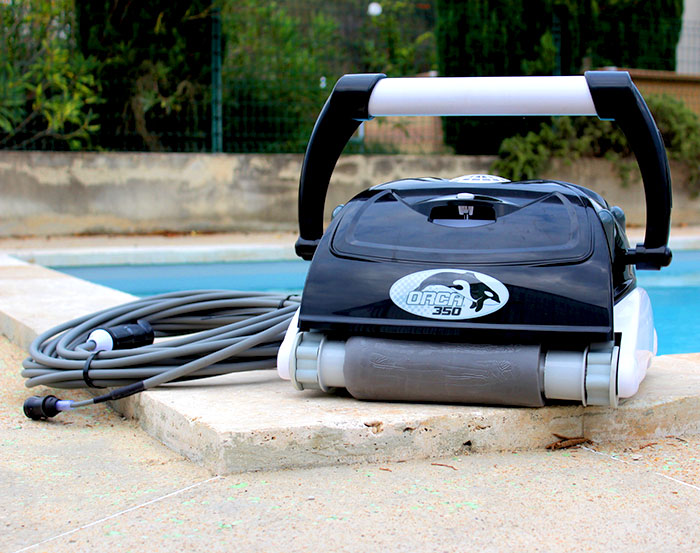 Orca 350 uses intelligent navigation technology with gyroscopic sensors and a movement optimisation algorithm. The PVA brush allows adhesion to any surface, up to 80m², thanks to its 18 metre cable.
Would you like more information about the ORCA range of products?
Our team will be happy to answer your questions!