ROBOT ORCA 500
le nettoyage connecté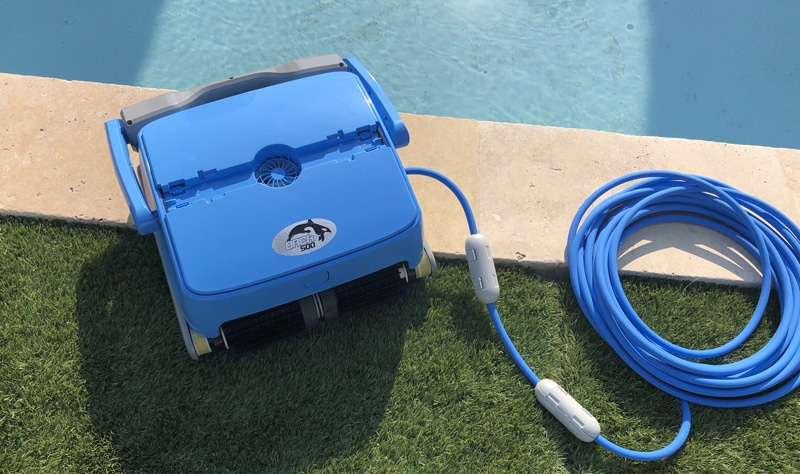 The Orca 500 offers quality cleaning of the bottom, walls and waterline of your pool up to 130m2. Thanks to its sophisticated programme, it can automatically clean the walls, bottom and waterline of the pool. Its advantage: it can be controlled remotely thanks to its Bluetooth connection. You can therefore control it from your sofa!
Its advantages:
Ensures perfect cleaning with 3 cleaning cycles.
Bluetooth control via mobile application.
Practical: Access to the filtering tank from the top of the robot.
Combined brushes adaptable to any dream.
We think and design our electric pool cleaners to be easy to use.
Orca 500 is energy efficient, it filters the pool water and gets rid of suspended particles, without the need to replace the pool water. It is totally environmentally friendly.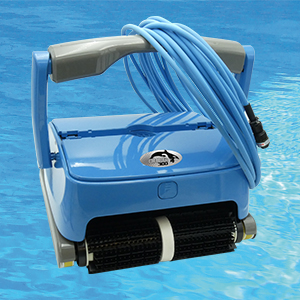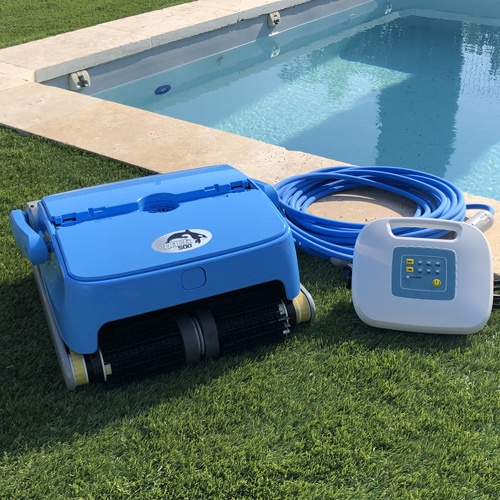 Control your Orca 500 robot from your sofa, thanks to its bluetooth connection.
Filtration by filter baskets with access from the top. Cleaning: bottom, sides, water line. Pond: Up to 130m2. Filtration rate: 15m3/h. Filtration fineness: up to 5 microns per filter basket. The filter baskets are rigid and allow easy cleaning/rinsing.
Would you like more information about the ORCA range of products ?
Our team will be happy to answer your questions !