ROBOT ORCA 150
the Smart Cleaning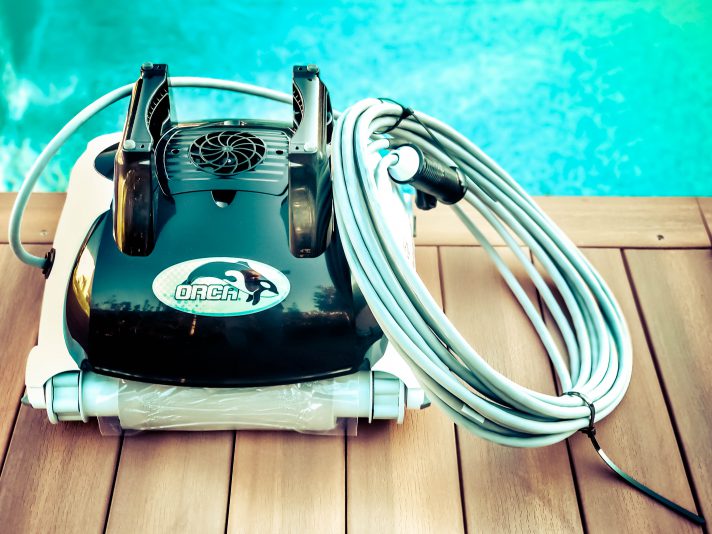 The ORCA 150 is an efficient, reliable and easy to use pool robot.
This robot is engineered to clean the bottom and walls of your pool with its smart navigation system. It can be used in swimming pools of all shapes, types of bottoms and coatings. Its handles make it easy and quick to use.
Equipped with a 14 meter floating cable, ORCA 150 is able to clean pools with a surface area of 60m2.
ORCA will be the ideal partner to clean your pool!
We think and design our pool cleaners to be easy to use.
The Orca 150 robot cleans pool surfaces up to 60m² in 2 hours.
Its PVA brushes are compatible with all types of surfaces.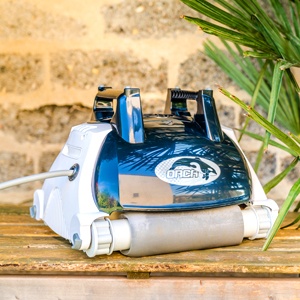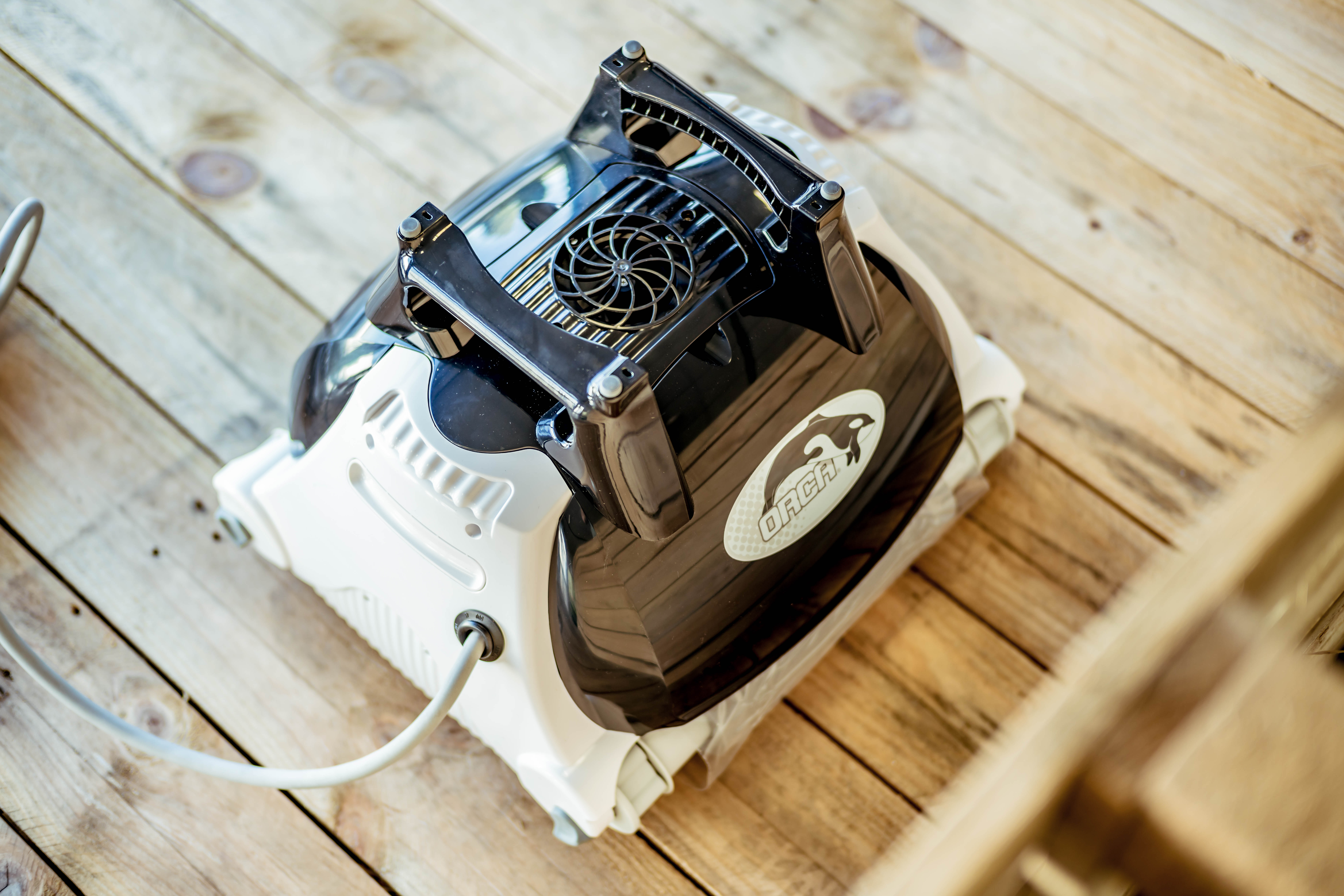 The powerful 17m3/h suction flow and the suction height regulation allow the Orca robot to suck up all types of debris, both on the bottom and the sides of the pool.
The robot is equipped with the Intelligent Navigation System, consisting of an algorithm and gyroscope that automatically scans and detects obstacles in the pool.
Would you like more information about the ORCA range of products?
Our team will be happy to answer your questions!